>
>
Enriching Lives One Community at a Time
Enriching Lives One Community at a Time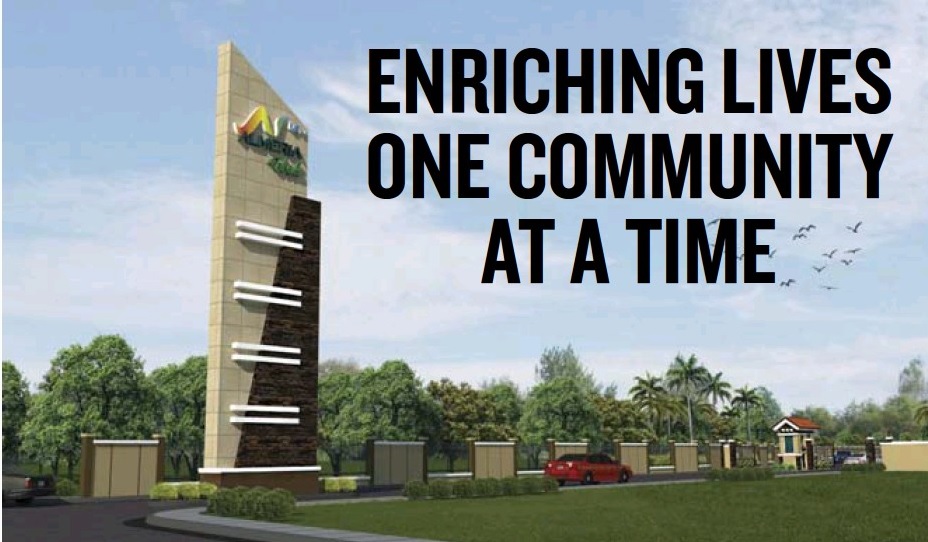 Homes play a more significant role than just providing a roof above our heads. Homes and communities help define the quality of one's life. It is therefore crucial to choose a home where one is given an opportunity to thrive as well as a safe, conducive place to raise families.
"Often we hear people say that it takes a village to raise a child and this I think is true. The community where we belong can help shape the kind of person we become. That's why for us developers, it is crucial to build and create communities that would empower and allow individuals to reach their full potential," said Sta. Lucia Land president Exequiel Robles.
"As a responsible developer, our roles extend to ensuring that we provide a functioning community where lives are continuously enhanced and legacies are built. After all, a good developer is not only measured by how tall or how massive his developments are but also by the quality of life it has managed to provide its residents," he added.
Sta. Lucia Land has long been a partner of many hardworking Filipinos who have aspired to enhance their lifestyles and realize their dreams of owning a home.
To date, the Sta. Lucia Group has completed more than 250 projects across the country, enabling it to establish a strong, reliable presence in the market. Going beyond the promise of value for its property offerings, Sta. Lucia Land makes it a point to build masterplanned communities—from golf estates, lakeside communities, resort-themed homes, condotels, hotels, and house and lot units—that would allow residents to experience a better quality of life that they rightly deserve.
"Meticulous planning, sensitivity to clients' needs and aspiration, and constant study of trends are just some of the things that we try to follow to ensure that in each community that we build, lives are improved and experiences are enhanced. We want our homeowners to see and feel the difference of investing in a Sta. Lucia home. With us, you are not just buying a property, but rather a lifestyle and a future that is aspired by many," Robles also said.
Source: https://www.pressreader.com/article/282114934584506