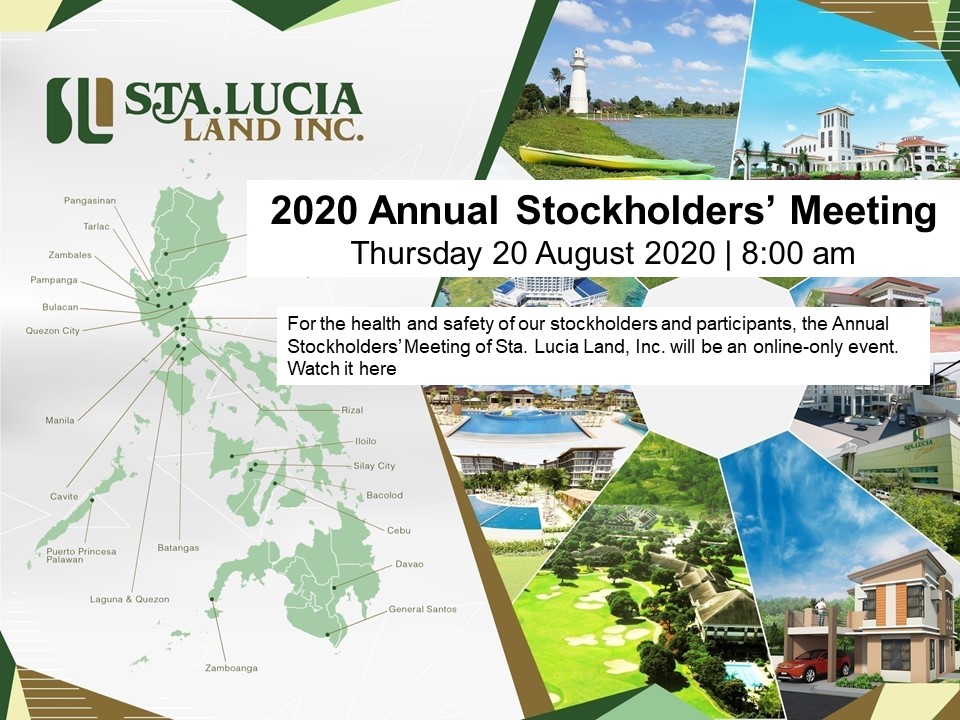 2020 Annual Stockholders' Meeting
Video Meeting Via Zoom
ANNUAL STOCKHOLDERS' MEETING DISCLOSURES
DOWNLOADABLE FORMS
GUIDELINES FOR PARTICIPATION VIA REMOTE COMMUNICATION AND VOTING IN ABSENTIA
For the guidelines, please Click Here.
VOTING
Registered stockholders may submit their ballots by sending in the accomplished ballot form in JPG or PDF format via e-mail to SLIASHMVoting@stalucialand.com.ph or by accomplishing the online form using the following link: https://forms.gle/rRC1P1EdzTS2TJmS8 no later than 12:00nn on 19 August 2020.
For the ballot form, please Click Here.