>
>
Luxe Experience Beckon at Centro Verde
Luxe Experience Beckon at Centro Verde

Philippine Daily Inquirer 16 Oct 2021By Vaughn Alviar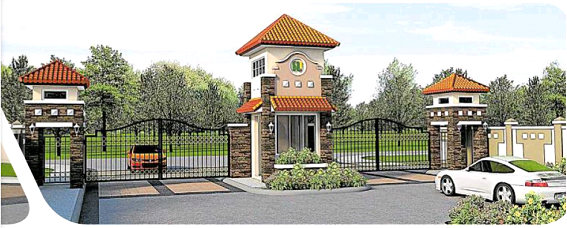 As lifestyles improve and as one's purchasing power becomes stronger, many are opening up to the possibility of experiencing the finer things in life. Fortunately, trusted developer Sta. Lucia Land has for us an array of developments that reward dwellers with an elevated lifestyle.
Adding one more topnotch offering to its portfolio of premium real estate, Sta. Lucia is giving us Centro Verde Bayambang in Pangasinan. The project is a Spanish-modern commercial and residential subdivision, melding with the local clime and elevating standards. This masterplanned community is attractive to overseas Filipino workers, businessmen, government and private workers, people in the middle class and investors.
Luxurious amenities
Centro Verde Bayambang features some of the most luxurious amenities in the region. Increasing pride of place is an unapologetic pylon on the entrance. That grand entrance is a preview of the grand life in the neighborhood. Build networks with your neighbors at the clubhouse. Reach your fitness goals at the swimming pool or the basketball court.
Centro Verde Bayambang is a resilient, flood-free gated development with an underground drainage system. It also has thoughtful onsite development. Perimeter fence ensures utmost security, while the cemented roads, curbs and gutters, street signs and lights should reassure owners of the quality of their investment.
Centralized water and power systems allow hassle-free moves into Centro Verde Bayambang.
Trees along roads and open spaces will refresh those who had been used to an urban setting.
Economic advantages
Despite providing an intimate address, the project also gives residents economic and other advantages. You don't only get a future-ready address with a countryside ambiance, you also get one that connects you to the rest of the world.
Hospitals, schools and major malls and groceries are around. So are banks, fast food chains and restaurants. Drugstores, memorial parks, civic spaces plus essential stations are minutes away.
Centro Verde Bayambang has proximity to tourist destinations, as well as places where one can establish businesses and seek upward mobility.
You cannot count Bayambang out. It is a historic town with cultural and religious sites. In front of the Sta. Lucia project is the St. Vincent Ferrer Statue, the tallest statue in the world made of bamboo. It's one of two Guinness Records held by the town.
Bayambang became the first pilot town in the Far East for the famed Unesco National Community Training Center. It is the "cornbelt of Pangasinan" and "onion capital of Pangasinan." It is also a bustling university town gunning for cityhood.
Infrastructure
Pangasinan isn't so far from the capital anymore because of the infrastructure projects.
Up north, standards have risen to new heights and opportunities teem. I should know, originating from that corner of the country. For those looking to invest in their future, Centro Verde Bayambang beckons.