>
>
Santorini: Ideal lifestyle within reach
Santorini: Ideal lifestyle within reach

Sta. Lucia Land, Inc. (SLLI) recently unveiled the amenity area of the Mediterranean-inspired towers of Sta. Lucia Residenze.
Sta. Lucia Residenze is a cosmopolitan complex of residential towers located right in the heart of Sta. Lucia City, a bustling business and leisure hub that straddles cities located in the eastern part of Metro Manila such as Pasig, Marikina, Antipolo and the municipality of Cainta.
Fresh from the successful turnover of units at Monte Carlo, the first tower of Sta. Lucia Residenze, SLLI recently joined hands with executives of Royale Homes, the exclusive marketing arm for Sta. Lucia Residenze, for the formal inauguration and blessing of the amenity area highlighted by a swimming pool.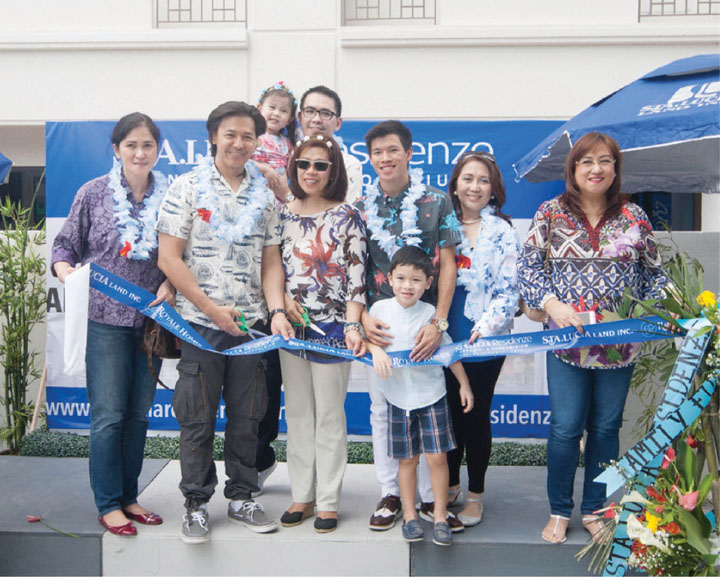 "Today's ceremony gives our buyers, particularly those who have family members working abroad, an update of what's happening with the project," said Melinda Bernardino, EVP for finance and administration of Royale Homes.
"Considering its ideal location with all the amenities that we are offering, Sta. Lucia Residenze's second tower Santorini is a wise proposition, providing a perfect investment for those who want to start a new phase in their lives without compromising convenience," she added.
Modern touch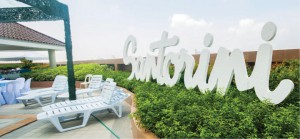 Compared to other developments in the area, Sta. Lucia Residenze's Santorini is seen to offer a more modern touch and feel in its design while giving unit owners free access to one of the biggest commercial areas in Metro East.
"We saw the need to create more commercial spaces in the first tower (Monte Carlo) so we made an adjustment in the second tower," said Matilde Robles, president of Royale Homes.
Sta. Lucia Residenze's Santorini also features a garden, gazebos, and walkways that allow residents to breathe fresh air and experience expansive space. Its stylish residential and full-service condotel units, meanwhile, give unit owners the opportunity to live their dream lifestyles.
Here, all that a family would need is just an elevator ride away at the Il Centro, a premier mall within Sta. Lucia Residenze's premises that offers top retail shops, boutiques, department stores, restaurants, cafes, supermarket, cinemas, fitness centers, bowling lanes and a covered basketball court.
What's more, the Sta. Lucia Mall, a long-time favorite shopping and entertainment destination, is also within reach. Here, dads can choose from a perfect mix of cafes, the kids can try out snack bars as well as fast food and casual dining joints while moms can shop around the department store or check out various cake and pastry shops.
The whole family can also watch movies together at the mall's cinemas.
Ideal investment
Sta. Lucia Residenze's Santorini is a condominium project that is also operated as a hotel complete with a registration desk, cleaning services and more. Here, each unit is individually owned, with owners given the option to rent them out to offset ownership expenses.
"Our target market is made up of young professionals living in the area who aspire to live outside of the family home for the first time," said Robles. "We also have foreigners buying units as an investment."
According to her, unit owners can earn from their investment by opting to rent out their condotel unit as a hotel space when they are not in use.
"Managed by the Sta. Lucia Hotel Management Group, your investment is safe and will offer you benefits all-year round," she concluded.