>
>
SLLI Payment Advisory
SLLI Payment Advisory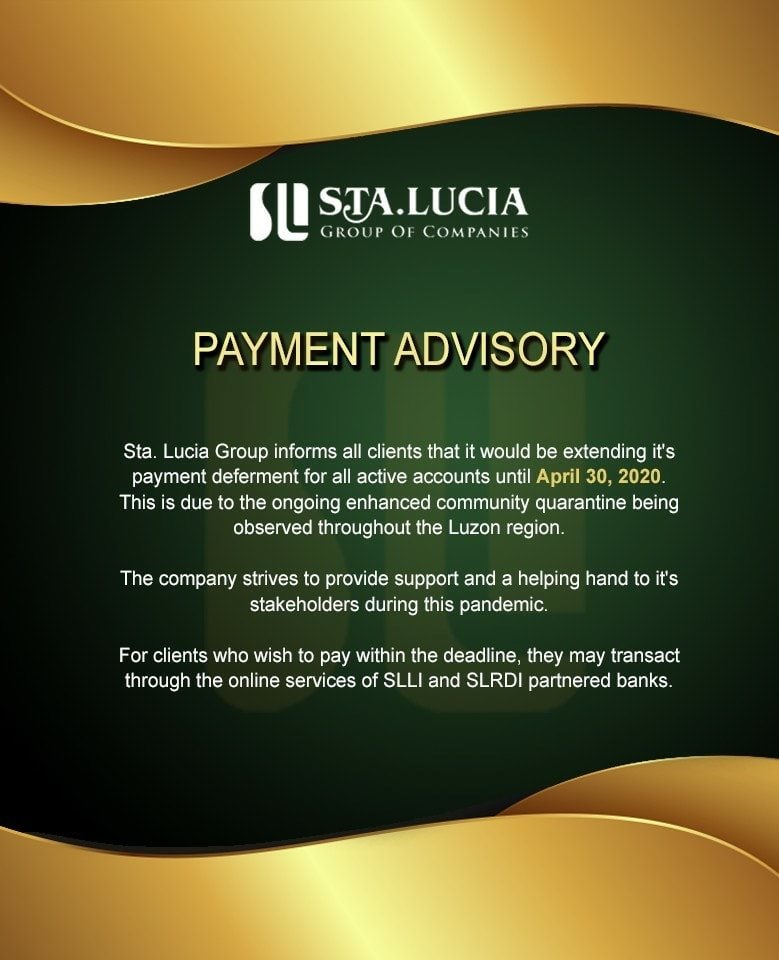 Sta. Lucia Group informs all clients that it would be extending it's payment deferment for all active accounts until April 30,2020.
This is due to the ongoing enchanced comunity quarantine being observed throughout the Luzon Region.
The Company Strives to provide support and a helping hand to it's stakeholders during this pandemic.
For clients who wish to pay within the deadline, they may transact through the online services of SLLI and SLRDI partnered banks.