>
>
Sta. Lucia's Exequiel Robles: 'Good governance will propel growth'
Sta. Lucia's Exequiel Robles: 'Good governance will propel growth'

Tanya T. Lara
/

I have always believed that for as long as there is one individual whose dream of having a decent home is not fully realized, then my work as a developer is not yet done," Sta. Lucia Land president Exequiel Robles says.
For almost half a century, Robles has helped transform the real estate industry in the country, from the time when there were just a few developers concentrating in Metro Manila to helping steer developments to the suburbs and provinces, and pioneering residential estates surrounded by golf courses.


He joined the family company when he was only 17 years old. Even as a teenager it didn't take long for him to realize the importance of the work he was learning to do or the value of the industry that would provide him a long, lustrous career.
Now in his sixties, he still gets excited about turning raw land into developments that transform people's lives. "Transforming huge patches of raw lands into functional communities excites me. Seeing these tracts of land turn into neighborhoods where lives are transformed for the better has never failed to amaze me and give me genuine satisfaction and this is the reason why we've never stopped building and creating. Real estate will always keep me going, its complex nature will continue to excite and challenge me to always do better. But more than that, it is how lives are transformed and dreams are realized that will keep this industry truly exciting."

Today, Sta. Lucia Land Inc. (SLI) has developments in Iloilo, Batangas, Nueva Ecija, Palawan, Davao, Cebu and Bacolod among other provinces.
Among its 250 projects across the country, they have developed seven resorts with Club Morocco in Subic being the first; eight lake communities starting with Green Meadows Iloilo, which features a five-hectare man-made lake; 24 condotels/condominiums with La Mirada at Vistamar in Cebu being the first.
He sees more developments in three provinces — Bacolod, Iloilo and Palawan. In Central Luzon, he considers Batangas, Tarlac and Pampanga as growth areas. He adds, "Good governance, a healthy economy, enough infrastructure are just some of the factors that will propel growth in these areas."
Sta. Lucia has also developed 11 golf courses nationwide, including Orchard Golf and Country Club and the Arnold Palmer-designed South Pacific in Davao.
The biggest surprise of all? Robles doesn't play golf.

Excerpts:

PROPERTY REPORT: Where is Sta. Lucia Land headed in the next 10 years? Are we going to see more resorts than residential estates or commercial developments now that tourism is getting stronger?
EXEQUIEL ROBLES: Sta. Lucia Land remains committed to its promise of creating high-quality developments that are built to last. At the moment we have over 250 projects located in key areas across the country and with a vibrant real estate scene, we hope to cover more areas where quality housing is needed. The company has a diverse portfolio of property offerings ranging from resort-themed projects, condotels, subdivisions, premium lakeside communities, townhouses, retail, golf courses and offices which we plan to further expand and strengthen to meet the rising demand not only for quality living spaces but also for great value investments.

What are your developments that will be completed in the next five years? 
Some of our new projects are in Baguio City, Katipunan Ave., Quezon City, Puerto Princesa in Palawan, Cebu, and in Davao — Tagum, Eden, Digos.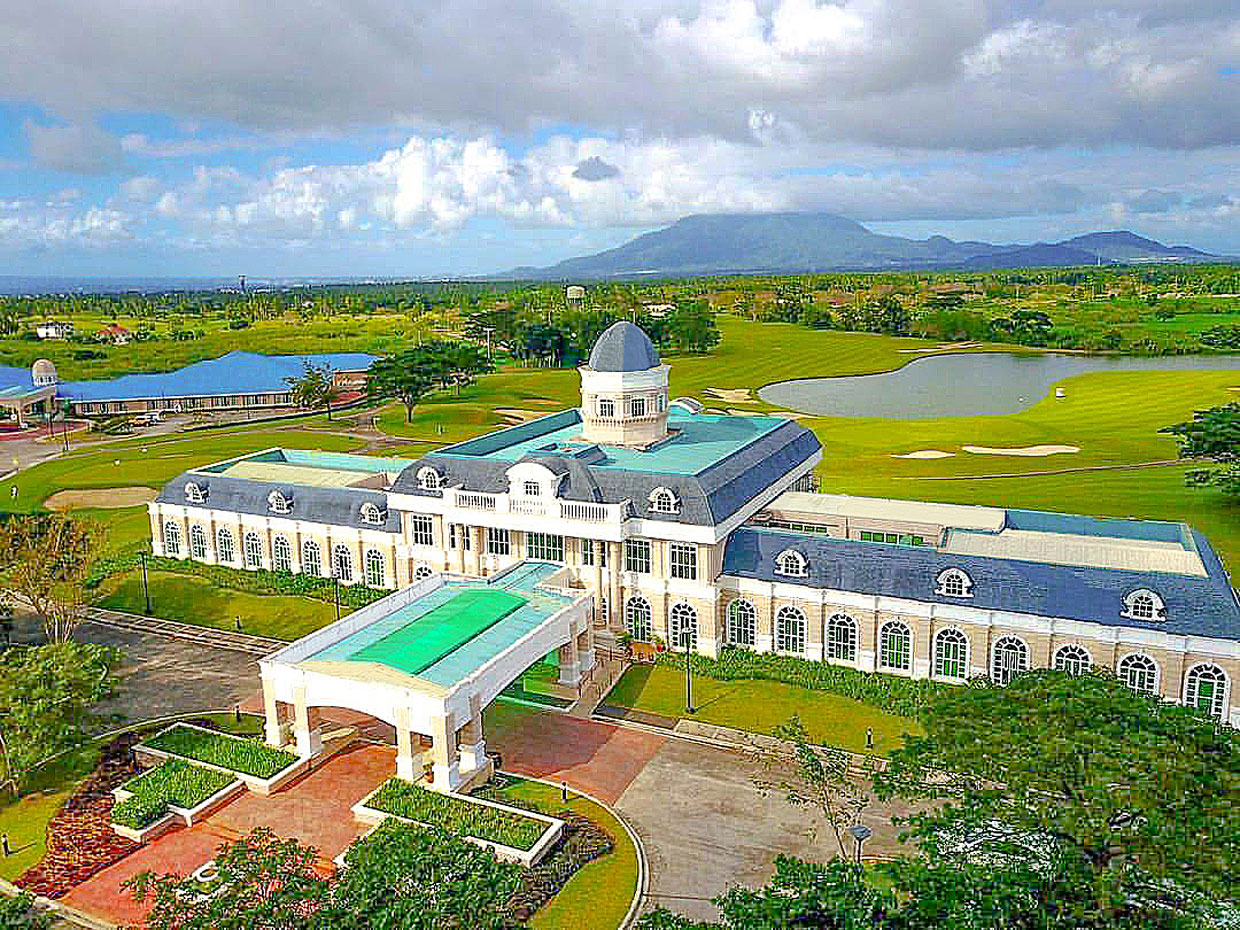 In the 45 years since you joined the company, how would you say the real estate landscape has changed?
It has changed a lot. Whereas before there were only a handful of developments to choose from, now homebuyers have the liberty to shop and pick from a vast choice of developments. Buyers now know what they want. And this I think is what makes our business interesting because we have to continuously evolve, innovate and look for ways to better serve the need of our buyers.
However, buyers still have the same goal, which is to acquire a property that would fit their lifestyle and continue to increase in value over time. This is why we at Sta. Lucia continue to build and create developments geared towards improving the lives of our homeowners. Yes the landscape may continue to change but one thing will remain — that buyers will always invest on developments that are built to last like those developed by Sta. Lucia.



Are you going into the Bay Area and upcoming cities outside Metro Manila to expand your footprint? 
Not in the Bay Area but as mentioned, we will continue to expand our footprint in the provinces where we can add value with the projects we have.


How are Sta. Lucia developments different from others? What are the company's strengths in building communities?  
I believe that what allows us to stand out and strengthen our brand legacy is our capacity to create well-planned estates, world-class golf courses, resort communities, high-value subdivisions and residential condominiums even outside Metro Manila. We always push ourselves to do better and create projects that do not only improve the lives of our residents but also help them build their own legacy by having a property that they can proudly call their own and where they can raise their family. I have always believed that Sta. Lucia exists to allow hardworking Filipinos to have access to decent shelter and a community where they can become productive. More than the high-quality structures and master-planned communities that we create, it is really the promise of a good life in every Sta. Lucia community that allows us to be different.


The Philippines has a six-million housing shortage, how do you think developers can help solve this problem? 
Developers need to work hand in hand with the government if we really want to address the housing backlog. A continuing dialogue is necessary. What's good though is that there is an effort on the part of the government and the private sector to come up with programs to address this problem.


May Filipinos and foreigners buy condos for investment, how are Sta. Lucia properties performing in terms of value appreciation? 
Since we create master-planned communities and we are located in key strategic areas, I believe we are doing very well and our projects are constantly increasing in value. Also, we have very strong marketing arms that help us become a top of mind choice of many homebuyers including our overseas Filipino workers. I can proudly say that from the time we started in this, the value of our projects has continuously increased and has given our buyers good returns.


What would you say is your secret to success? 
Hard work, perseverance and determination.


Click for the source below:
https://propertyreport.ph/sta-lucias-exequiel-robles-good-governance-will-propel-growth/